Studying medicine in a foreign country can be an overwhelming experience. For International student who wishes to pursue a medical degree in Russia, the process can be a bit complicated due to the language barrier, cultural differences, and smaller size of the student population.
However, pursuing a MBBS degree in Russia can help international students achieve a prestigious medical qualification while enjoying a unique multicultural learning experience.
To embark on the MBBS journey in Russia, international students must fulfill certain criteria. To begin, applicants must have completed secondary school education and possess a valid passport. Additionally, they must have passed their entrance exams that have been set up by the medical schools. Furthermore, it is important to have the required documents such as academic transcripts and letters of recommendation.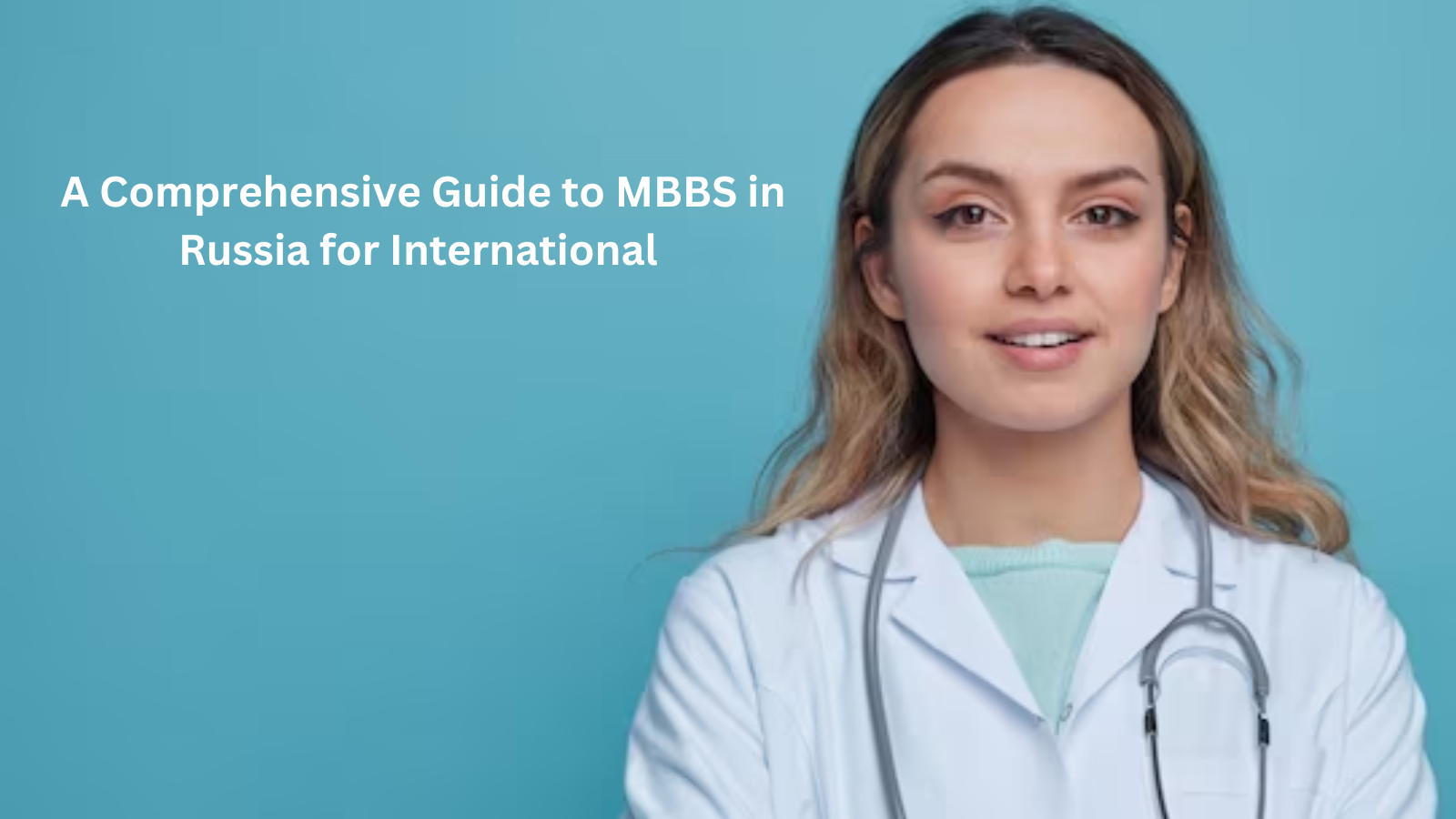 Lastly, students should possess a good command of the Russia language, as classes are usually held in their native tongue.
International Students must apply:-
Once all the criteria have been met, international students must apply to the desired medical university of their choice. The application process is straightforward and applicants usually receive a response within a few weeks.
Once accepted, the university will provide the international student with instructions for the learning procedure. The MBBS program usually consists of six years of study, including internships in the medical field.
Upon completion of the program, students are granted a diploma, as well as a state medical license, allowing them to practice medicine in the country. Education in Russia gives international students a great opportunity to experience the culture within the country.
MBBS in Russia is one of the most sought-after courses amongst foreign applicants. Studying in a foreign land is highly valuable and gives a unique learning experience. Students tend to get a different knowledge base and skills other than classroom lectures.
Russia has always been an attractive destination for foreign students, and MBBS is no exception. Here are some tips on how to seek admission and get the most out of the medical course in the country: First and foremost, a student needs to start searching for an appropriate college.
All medical seats in Russian medical faculties are extremely competitive and attract applications from both domestic and international students.
The college should be well established and approved by the World Health Organisation (WHO). To reduce the cost of MBBS, applicants should opt for universities that have been recognised by the Ministry of Health and have good links with Indian medical colleges. Students also have to check the college's ranking, its fees structure, and other requirements before joining.
Once the college has been chosen, the student should focus on the entrance criteria for the program. Students should check the eligibility requirements and all documents required to complete the admission procedure. All documents must be authenticated.
International Students in Russia
Russia is becoming a popular choice for international students for many reasons including the rich culture of the country, and quality education opportunities. Russia's universities are counted among the best in the world for their high quality of education.
Colleges and universities in Russia offer a range of certificate, undergraduate and graduate courses and the opportunity to pursue a degree in practically every field. Studying abroad in Russia may prove to be a difficult transition for many international students, but it can also be a very learning experience.
The responsibility of finding study places and the entire process can be a bit difficult for them.
To make their stay easier, Russia has implemented several government policies and international cooperation programs that are designed to help international students feel more welcome in the country.
Russian culture is diverse but the people of the country embrace warmly any foreign national who takes the time to learn and respect the country's traditions.
The diverse culture of Russia not only adds charm to the region but also adds to the nobility of the students' learning experience. Studying in Russia can be an amazing opportunity for many international students. The country boasts of a great education system and opens the gates to many world-class universities to pursue a degree.
Students who come to study in Russia are filled with knowledge and experience as well as the confidence to compete for success in any professional field.
Studying MBBS in Russia.
Studying MBBS in Russia has emerged as an attractive option for Indian medical aspirants, who are looking for a balance between high-quality education and affordable fees. This is due to the reason that the cost of studying MBBS in Russia is way lower than in India and other countries.
Plus, Russia follows the modern advanced curriculum, which makes its MBBS degrees more valued than many other countries.
Another advantage of studying MBBS in Russia is that admission in Russia for MBBS programs is relatively easier. Moreover, the degree is valid in all countries of the world, which makes the degree highly valuable.
Apart from these advantages, studying MBBS in Russia offers an overdose of foreign culture, food, and land. This attract students from India as they get an opportunity to explore a new country, meet different people and explore a different culture.
Furthermore, as the primary language of instruction in Russia is English, Indian medical aspirants do not face any language issues while studying MBBS in Russia. Additionally, Russian universities are now also accredited by many overseas universities who offer MBBS in partnership.
About MBBS Course.
MBBS in Russia has been gaining popularity among international students over the last few years. Russia offers a competitive standard of education as well as value for money.
Medical universities in Russia are governed by the Ministry of Science and Higher Education of the Russian Federation and with updated and modern teaching facilities and highly skilled staff, they are equipped to provide the best education to medical students from all corners of the globe.
Understanding the current demand of global students, Russia offers quality education, along with all necessary prerequisites such as post-study jobs, off-campus job opportunities, internship, medical course and timely degree certificate etc.
A number of the top-most medical universities of Russia are now offering an MBBS program for international students.
MBBS in Russia also provides high quality and specialist medical education, superior clinical practice and world class laboratories to its students. A number of well-known medical universities in Russia are prominent among medical colleges globally, with a proven track record of excellence.
Not only the learning experience but also the culture of Russian universities is very welcoming and positive towards international students. This guide provides comprehensive information about the process of taking admission in MBBS in Russia for international students.
Apart from knowledge about medical courses, the guide also contains detailed information on student's visas, tuition fees, intake dates for admissions, scholarship availability and guidance to help students find the right university for their studies.Moreover, it also contains useful tips and guidelines to make the transition process.
As an international student, the process of obtaining an MBBS degree from a well-known foreign school can be daunting at times.Each country has its own procedure and regulations in order to obtain admission for MBBS. Russia is no different.
Foreign students need to consider many factors while applying to a Russian university for MBBS, like the language of instruction, visa requirements, and cost of living.